You've got to be DEAD if this image doesn't reach out and grab you by both tits: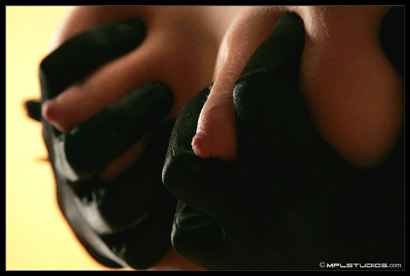 Image Courtesy of MPL Studios.
Syndi in black opera length gloves.
You'll certainly want to click on that image if you want to see more detail on each of Syndi's light, fuzzy breast-hairs.
Labels: gloves, hairy, nude, puffy nipples, small breasts, young woman