Friday, April 30, 2010
Long Time No PhotoBlog
(it only
seems
that way, I assure you)
It's been a long time since I posted here!
Due to circumstances beyond my control with the blogger platform, I won't be posting anymore at this address, though we'll keep up these archives.
If we revive this blog it will be at either
SpyOnUs.com
or
SpyOnUs.com/blog
(nothing there yet, but check back for redesigns/new stuff).
In the meantime, we are still blogging all over the place:
Delia's blog
Trixie's Blog
NEW Photoblog at
TrixieAndFriends.com
and many others . . . with exciting things to come at
Trixie.com
!
Tuesday, November 27, 2007
From my most recent photo update, wearing my favorite pair of stockings, a sweet mesh/sheer pair of panties, and a corset borrowed from my girlfriend:
Trixie shot by Delia
Join either site for access to complete photo & video archives.
Labels: corset, garters, nylon, panties, sheer, stockings, tan
Sunday, March 25, 2007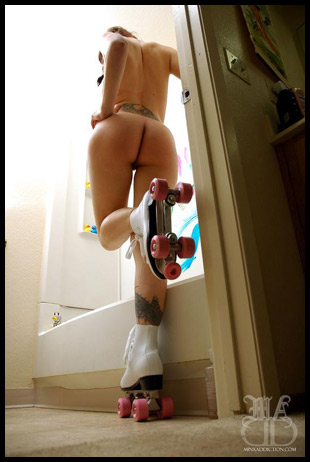 Image Courtesy of Minx Addiction.
Minx, nude, in roller skates.
You've got to be DEAD if this image doesn't reach out and grab you by both tits: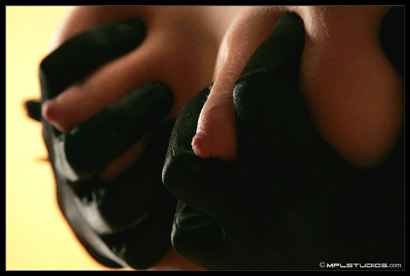 Image Courtesy of MPL Studios.
Syndi in black opera length gloves.
You'll certainly want to click on that image if you want to see more detail on each of Syndi's light, fuzzy breast-hairs.
Labels: gloves, hairy, nude, puffy nipples, small breasts, young woman
Monday, February 20, 2006

Trixie shot by Tucker.
Join TastyTrixie or SpyOnUs for full size gallery.
A little photo from last year when my pit hair was all grown out. Right now only my leg-hair is fully grown out while my pussy is more trimmed than it's been in years, and my pits are shaved. I like having my body hair in various stages of growth. I'm going to try to have Tucker shoot some photos of my leg hair in its current state; it never gets really lush, but it's as good as it's going to get. Maybe some early morning light shining through my fair forest of golden prickles?
Thursday, February 16, 2006

Image Courtesy of Furry Girl.
I love a lot of my friend FurryGirl's photos, but those in a recent set featuring her wearing an apron (I have an apron fetish), pink rubber gloves, and a cute little hanky in her hair made me SWOON! It's the ambiance of the photos . . . well, and her perky little boobs and hard bumpy little nipples. And her enthusiastic demeanor.
A lot of people (ahem, MEN) in our industry are threatened by FurryGirl. For one thing, they are frightened by any woman who mentions the word "feminism". Most of them would be shocked to see how much she plays around with stereotypical gender roles, and that when she does so it's not filled with venom or militance. She wears her fifties housewife costume with a BIG GIANT SINCERE SMILE. It's absolutely charming! And I think she's able to do so because she IS a feminist, she works for herself running her own network of porn sites, and she's (happily) not a housewife in the thirties, forties or fifties. She'll make a boy his dinner . . . and then she'll fuck him up the ass with her strap-on.

Tucker shot by Trixie.
Join TrixiesHouseboy or SpyOnUs for full size gallery.
I love that rivulet of water coursing down Tucker's right side. It has a very vascular appeal.